Eyelash Extension Kit For Beginners
Start lashing like a pro with the best Eyelash Extension kit!
Especially put together by expert lash artists for beginner lash artists. No need to purchase individual tools, products, and accessories! All you will ever need for your next lashing session or for practice is included in this lash extension kit for beginners.
The Best Eyelash Extension Training Kit For Beginner Lash Artists!
No Need for Individual Purchasing, This Eyelash Extension Kit Has It All
Start your lashing journey with this all-in-one best eyelash extension training kit to help you get started. This lash kit contains all the necessities you will ever need to hone your skills and improve your speed and accuracy. We put together all the supplies, tools, and accessories you will ever need. 100% hassle-free lash shopping without going through various stores. This Lash Kit includes our best-selling lash glue, the Supreme Adhesive. This eyelash adhesive will motivate you and help improve your speed and accuracy. It is a quick-drying lash adhesive that only needs 1 to 2 seconds to dry. You will need to keep up and improve your skills. But don't worry, with consistent practice and patience, you will be able to keep up in no time! Add to cart now and start lashing!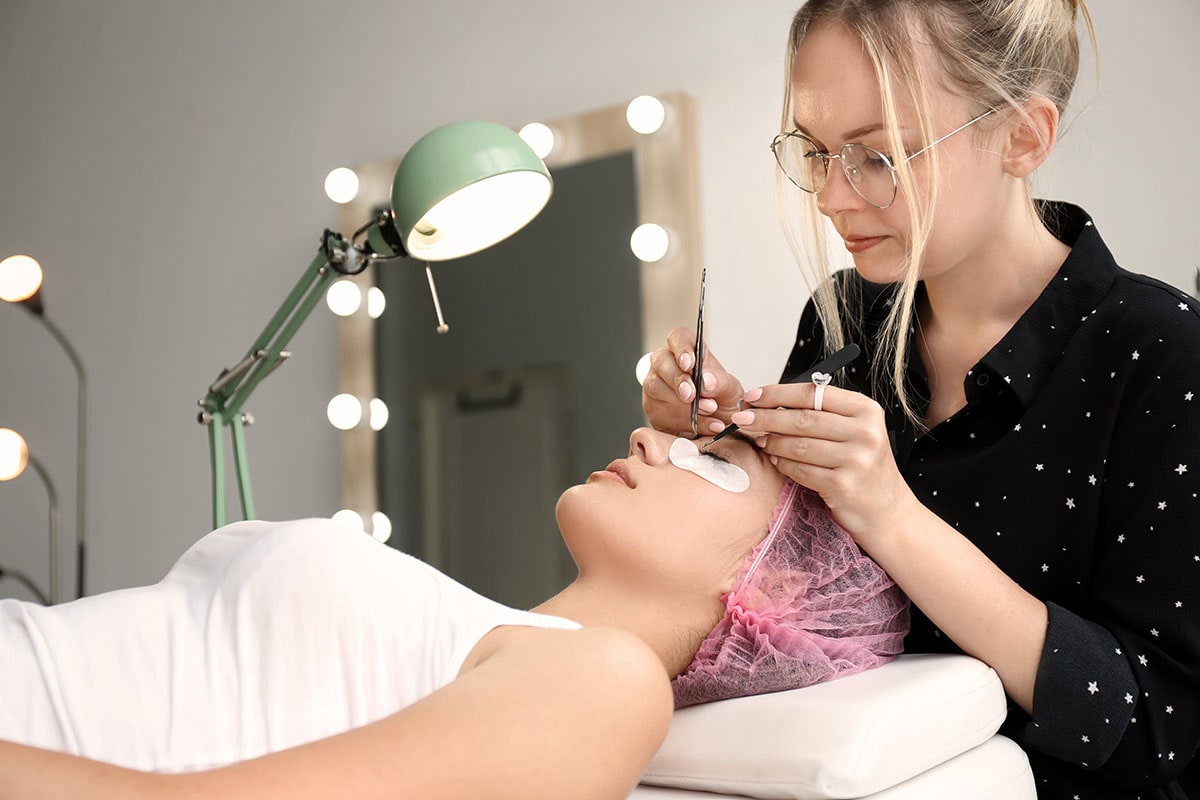 The Lash Extension Kit From Max2Originale™ + Cartel Lash
The Eyelash Extension Kit contains our best sellers from both Max2Originale™ and our very own Cartel Lash
Max2Originale is one of the original eyelash extension manufacturers and suppliers that developed innovative formulas and techniques to produce quality lashes, adhesives, accessories, and tools. That's why Cartel Lash, a Burnaby-based lash supplier has teamed up with Max2Originale to curate a quality lash Extension Kit by providing the best eyelash extension product, tool, and material goods at competitive prices for lash techs. When using lash extension products, it's important to have high-quality products to reduce the risk of irritation or allergies, especially for clients with sensitive skin. This is the best Eyelash Extension Kit to learn about products with the proper ingredients. The Max2Originale products are made with formaldehyde-free glue making all their lash adhesives allergen-free and safe for use on all types of skin, especially sensitive skin. Buy the Eyelash Extension Kit to save time and money today!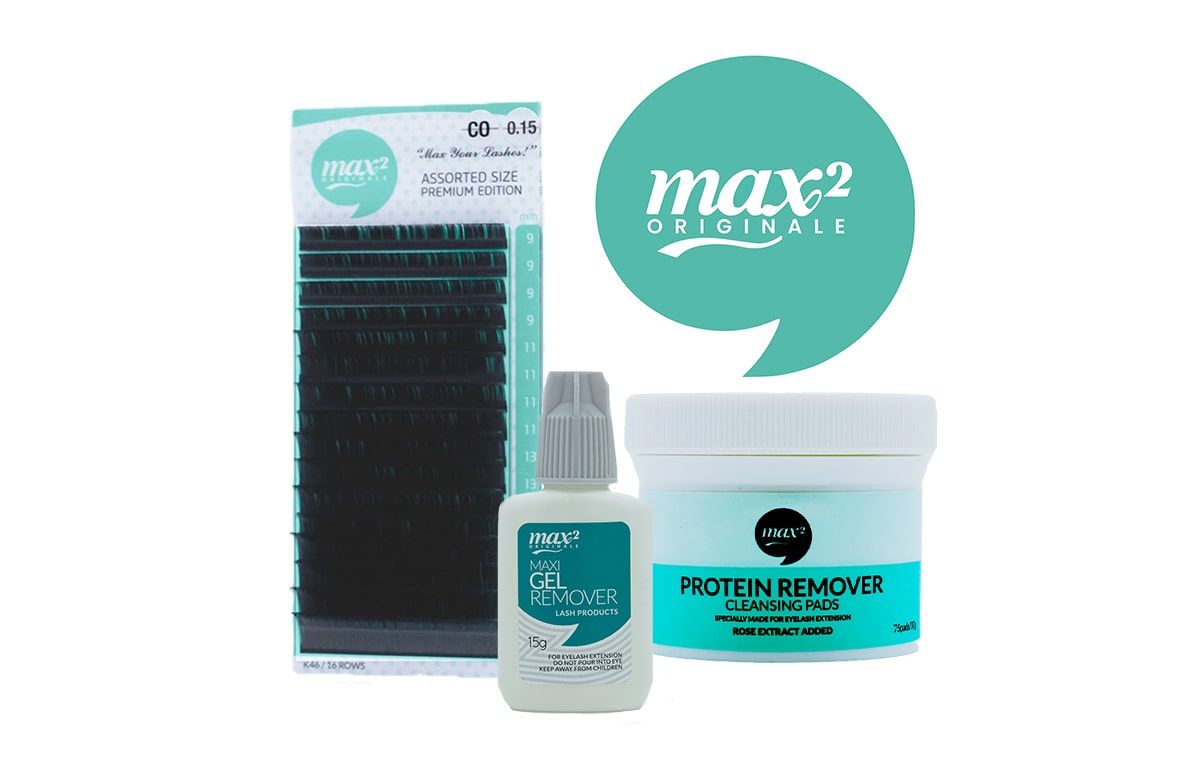 The Eyelash Extension Practice Kit Includes
Practice like a Professional with Our Industry-Recommended Eyelash Extension Kit
We selected the best eyelash extension tools, products, and accessories for beginner lash techs. All the products included can help you hone and enhance your lashing skills. Each product is made from high-quality materials formulated and designed to help improve your accuracy and speeds as a lash artist. This kit includes the following products, tools, supplies, and accessories: Supreme Adhesive 5G The Eyelash Extension Practice Kit comes with our best-selling Supreme Adhesive. This adhesive has a quick-drying effect. All it needs is 1 to 3 seconds to dry. A great way to challenge your speed and capability. Your fingers will need to move quickly and your focus needs to be unwavering when you use this lash adhesive. The best part is it has low fumes making it ideal for clients with allergies or sensitive skin around the eye area. 2 Lash Trays - Max2Originale Even & Odd Mixed Lengths We paired the Supreme Adhesive with 2 Trays of the amazing Max2Originale Even & Odd Mixed Lengths in this lash extension kit! These lash trays contain silk lashes which are known for their dramatic look. And to help you apply these lovely eyelash extensions perfectly, we included Cartel Lash Isolation and Application Tweezers. These two tweezers will make your whole lashing easier, quicker, and more accurate. To top all these off, we included other awesome accessories and supplies to make sure your lashing skills improve while still enjoying what you are doing! ● Protein Pads (75pads/37g) ● Cartel Isolation Tweezer (ST-11) ● Cartel Application Tweezer (TL-418) ● Max2Originale - Maxi Gel Remover ● Micropore 1/2" Tape ● Hydrogel Eyemasks ● Magic Pack ● Blue Micro-brushes ● Lash Tile ● Mascara Wands
Optional Item For This Eyelash Extension Practice Kit
The Ultimate Practice Tool For Professional Tech Artists
This Mannequin Head IS NOT INCLUDED in this kit. You can get this from here! Practicing is always a great way to improve your lashing skills. However, we can't always ask our friends or family to act as our models all the time. This is where this mannequin head will be very helpful. With this mannequin head, you can practice your eyelash extension skills anytime, anywhere. It's a great way to improve your eyelash extension skills without having to rely on your friends and family!