5 products
Nerdiness and fun made Untamed Artistry standout in the lash extensions industry
In the past, nerdiness had a negative connotation. But with Untamed Artistry, nerdiness is greatly encouraged! Untamed Artistry combines playfulness with a dash of nerdiness to create and formulate innovative, convenient, 100% science-based, and high-quality lashes, adhesives, extension removers, tweezers, lash tiles, and other accessories. This company all started when the founder saw a gap in the lash industry. There was no true one-stop-shop where you could find good quality and fun eyelash extension products and accessible lash education. This paved the way for the establishment of Untamed Artistry. All Untamed Artistry's followers, employees, and users of Untamed Artistry glue and lash extension supplies call themselves #lashnerds. The founder started this community because she didn't fit in any lash community. In this community, you can be quirky, fun, and be yourself. #lashnerds love everything about lashes and know the importance of educating themselves about eyelash extensions. If you are a lash lover, artist, or salon business owner, you should definitely join this growing community that shares everything they know about the lash industry. Here at Cartel Lash, you can find all the fun and high-quality Untamed Artistry products, accessories, and supplies like lash extensions, fast-drying eyelash adhesives, removers, stunning tweezers, lash tiles, and more! Turn your next lash application more fun, quirky, and convenient, use Untamed Artistry's products, tools, and accessories!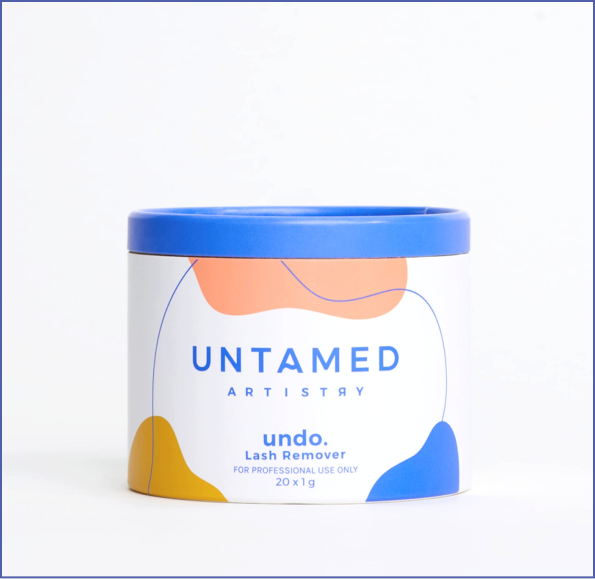 Untamed Artistry, a one-stop online shop for all your lash extensions needs and supplies
Charm your clients and make their lash extensions application more fun, exciting, and quick by using Untamed Artistry lashes, adhesives, and tools. Untamed Artistry is one of the most popular brands in the lash industry because they produce innovative, 100% science-based, and high-quality lash extension supplies. All of the products make it easier and more enjoyable for lash artists to apply lash extensions on their clients' natural lashes. Each Untamed Artistry glue is formulated using quality and safe ingredients to ensure a strong and long-lasting bond. Untamed Artistry features lash adhesives with different drying times and ingredients to make sure you can find the right one depending on what your client needs. Remember, every person has their own sensitivities and allergies. Some clients might be allergic to ingredients, such as latex. Untamed Artistry acknowledged this and formulated different glues to cater to all types of lash lovers. UA also produced different types of tweezers to make them convenient and more comfortable for all lash technicians to use. Whether you need isolation tweezers to apply classic or volume eyelash extensions, you can find artistry products here at Cartel Lash. We feature all of the Untamed Artistry products, supplies, tools, and accessories you need for your next lashing session. Browse through our collection today and get everything you need all in one place!