2 products
Built on passion and love for the lash industry, Lash Box
Lash Box LA integrates glamor, creativity, expertise, and modern technology into the lash extension supplies, tools, and accessories they make. It was first established by founders based on their love for makeup and eyelashes. Lash Box started with their Lash Box Canada, the Golden Coast. Only fitting because Lash Box LA Canada products help the clients have red carpet-ready lashes and look. And the center for all the glitz and glamorous lifestyle? Southern Californian! When it all started, Lash Box first focused on making dramatic and thick lashes using eyelash extensions and falsies. But what made this company popular throughout the world is the Flower Bouquet Technique which uses 0.03 mega volume lash extensions. Combining LBLA lashes, Lash Box LA glue, and the Flower Bouquet Technique, many lash technicians can now make stunningly beautiful, volume eyelash extensions perfect for events, parties, and red carpet looks. LBLA also offers various training courses for both beginners and those lash artists that want to learn new skills. This company strives to continuously innovate and produce products for lash lovers, artists, and salon business owners. Create glamorous and stunning lashes by using Lash Box LA products, tools, and accessories from Cartel Lash! Browse through our collection and choose the Lash Box products that will make you and your clients happy, beautiful, and confident.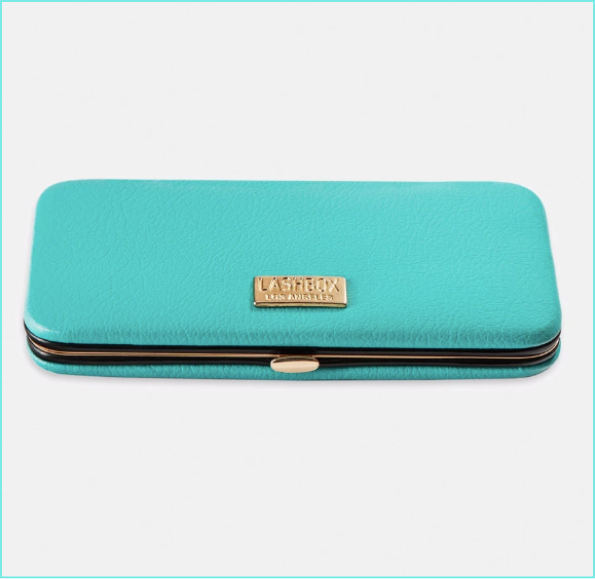 Bringing innovative and glamorous Lash Box products to your doorstep
When Lash Box first started, their artistic team made stunning and durable eyelash extensions which made them popular. This is the real start of the LBLA fame, the outstanding products made with love, designed, and formulated for lash lovers. Their continuous passion for improvement and artistry led Lash Box LA Canada to create their popular LBLA lashes, Lash Box LA glue, tweezers, lash shampoo, allergy gel, lash mirror, tweezer case, primers, and other accessories. Lash Box Canada also produced Fluff Guard, this product ensures the extensions can be attached properly to the natural lashes. The result? Long-lasting and fluffy volume lash extensions! Since its inception, Lash Box LA has been using high-quality materials, cutting-edge technology, and its passion for lash extensions to create lash extension supplies, tools, and accessories for all lash lovers, technicians, and business owners to use. It is clear to see that the lashes they make are second-to-none. The attention and care invested into each one of their products speak volumes about how much love lies behind every single lash! We feature all the popular and must-have items you love from LBLA! Browse through our collection of stunning and high-quality Lash Box products today and choose the one you need. You can find all the Lash Box products, supplies. and accessories here at Cartel Lash!