0 products
Sorry, there are no products in this collection.
Celebrate your uniqueness and eccentricity and be a Borbotela beauty
Named after "butterfly" in Portuguese, the founder believed in the eccentric and unique beauty a person has. Just like a butterfly with various wing patterns, sizes, and colors, each person has their own intrinsic beauty that makes everyone unique and different. Borboleta's main goal is to celebrate this uniqueness, educate everyone on the importance of diversity, respect each person's beauty, and accept everyone's individuality. Borboleta started when the founder realized the huge gap in the lash industry. She started lashing over 10 years ago when the eyelash extensions industry was just starting. Finding high-quality lash extension supplies and products was very hard. Eyelash extensions that look natural we're almost impossible. This is when she realized high-quality lash extensions supplies and artistically motivating brands did not exist yet. This inspired the founder to start a brand that celebrates diversity, uniqueness and empowering beauty while producing lash products, tools, and accessories that will make it easier and more convenient for lash techs to enhance their clients' natural features. Fast forward to this day, Borboleta lash extensions, supplies, tools, and accessories became one of the go-to products for many lash lovers, artists, and salon business owners. Here at Cartel Lash, we feature all the Borboleta lash cleansers, makeup removers, sealants, lash tray, primers, famous Borboleta lash glue, organizers, sleep masks, and other accessories that will make your eyelash extensions application more convenient and comfortable. Enhance your client's natural charm by using Borboleta products from Cartel Lash today!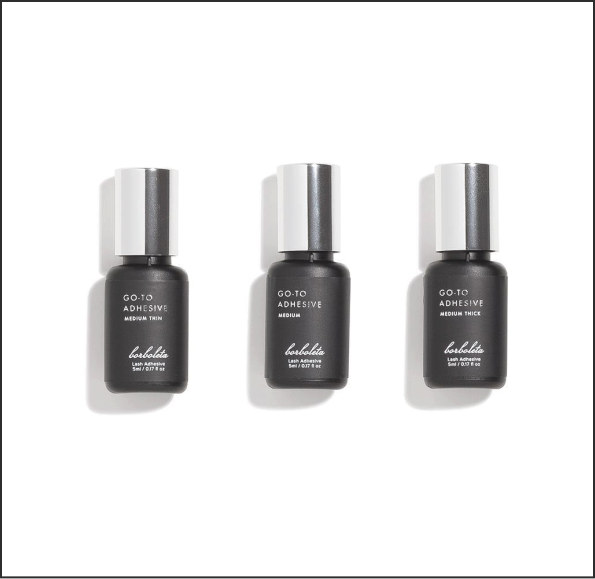 Promote confidence through your artistry, use Borboleta products
Boost your clients' confidence by applying eyelash extensions on their natural lashes to make them feel more at ease with their own beauty. Uniqueness and diversity should be celebrated and as a lash artist, you need to make sure your clients feel confident in their own skin. You should use lash extension supplies and products that celebrate a person's intrinsic and inborn beauty. This is where Borboleta lash extensions, products, supplies, and accessories can help! Borboleta is a popular brand in the lash industry known for honoring a person's uniqueness. Many lash artists, lovers, and salon business owners love using Borboleta lash cleanser. It is specially formulated to be gentle on the skin, eyelash extensions, and natural lashes. While Borboleta lash glue is famous for its long-lasting bond and retention with different drying times and fewer fumes which irritates the eyes. They are the go-to products many lash techs use for their clients with sensitive skin and allergies. Borboleta also has primers, makeup removers, and cleansing brushes that help techs remove all the residue, dirt, dust, and excess oil stuck in their client's natural eyelashes. Here at Cartel Lash, we carry all the outstanding and high-quality products, tools, and accessories from Borboleta for eyelash extensions application. Check out our collection today and celebrate the individuality of each person with us!